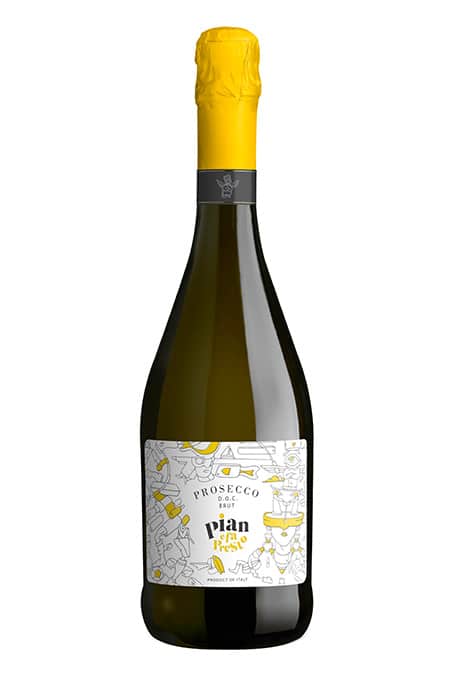 Pian e fa Presto Prosecco DOC NV, Italy
Excellent as an aperitif or for toasting special events with friends. It also accompanies the entire meal for those who enjoy an aromatic touch
In Appearance: Bright pale straw-yellow; a fine, clear mousse with a very delicate perlage.
On the Nose: Attractively intense, very fruity and aromatic, with hints of wisteria flowers and Rennet apples.
On the Palate: Very well-balanced and appealing, with the extremely delicate almond note that is typical of Glera grapes.
$19.99 each