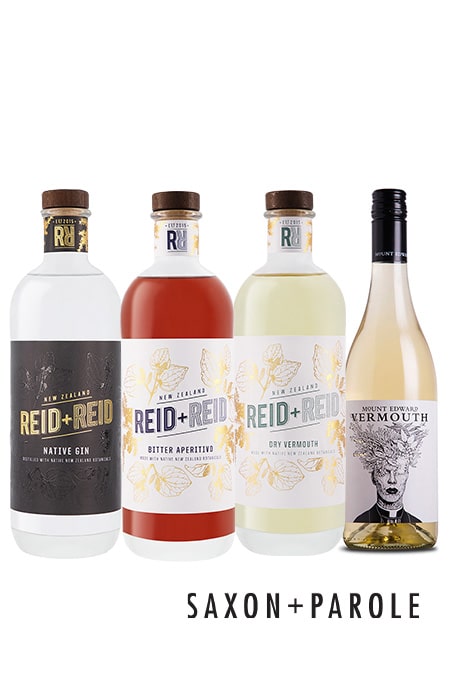 Saxon + Parole Negroni Pack
Get the goods to make a Homegrown Negroni thanks to Julie from Saxon + Parole who shared her cocktail recipe.
Recipe
40 ml Reid + Reid Native Gin
30 ml Reid + Reid Bitter Aperitivo
10 ml Mount Edward Vermouth
10 ml Reid + Reid Vermouth
STEPS
1. Pour all in a mixing jar
2. Stir until cold
3. Pour over a block of ice in a rock glass
4. Garnish with a kawakawa leaf*
The kawakawa leaf is endemic to New Zealand and is a traditional herb used in Rongoā Māori.
*if you can't find kawakawa leaves, you can substitute with an orange peel which is typically used for classic Negronis!
Pack contains
1x Reid + Reid Native Gin 700ml
1x Mount Edward Vermouth 500ml
1x Reid + Reid Dry Vermouth 700ml
1x Reid + Reid Bitter Aperitivo 700ml
$184.99 each