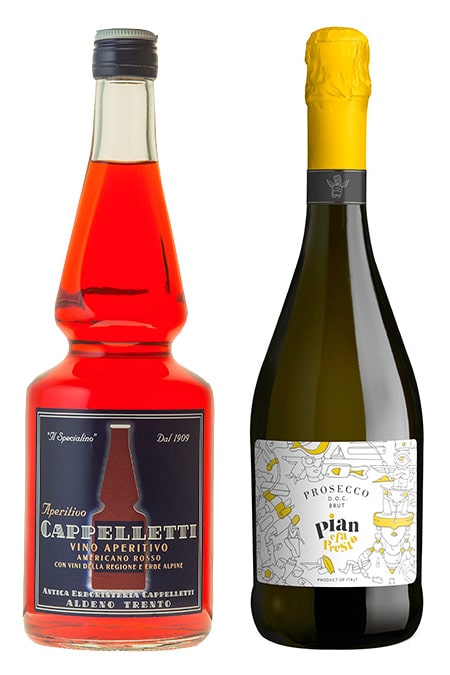 Cappelletti Spritz Pack
Just like an Aperol Spritz, but better.
Pack contains:
1 x Cappelletti Il Specialino
1 x Pian e fa Presto Prosecco DOC NV, Italy
Recipe:
80ml Pian e fa Presto prosecco
30ml Cappelletti Il Specialino
dash of soda water (optional, to taste)
1. Fill a large wine glass with ice.
2. Add Cappelletti, then prosecco. Stir gently to combine. Top with soda if desired for a lighter variation.
3. Garish with an orange slice and enjoy!
$49.99 each